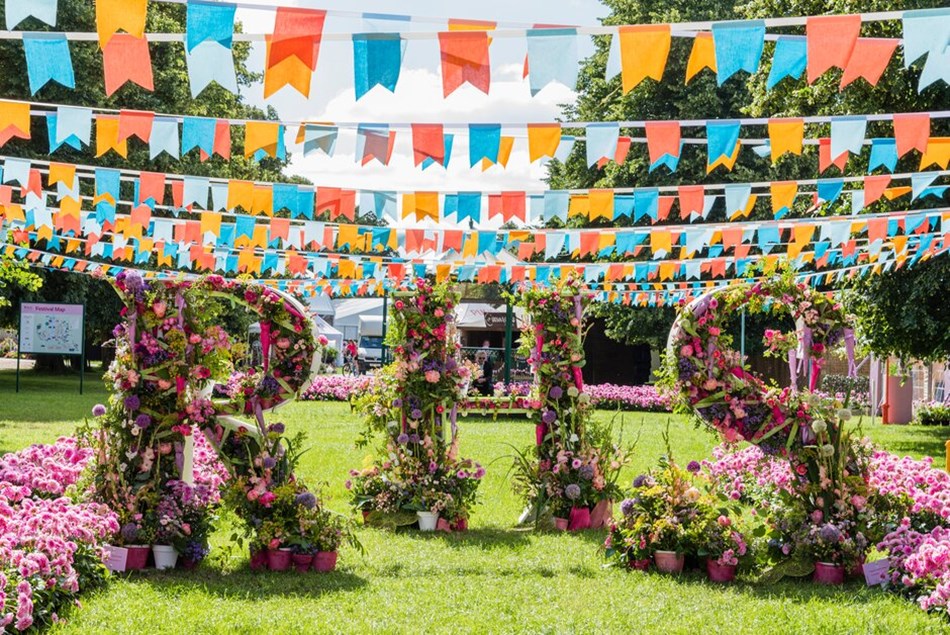 RHS Hampton Court Palace Garden Festival
food courts with outdoor seating
Details
Pick-up points (Route 4d)
Request tickets
It'll be a celebration of summer at the RHS Hampton Court Palace Garden Festival! It's the world's largest annual flower show, stretching over 34 acres and featuring The Floral Marquee, The Festival of Roses, Plant Village, celebrity talks, demos, workshops and boutique shopping, all from a rather royal setting!
The shows relaunch as a festival means it attracts creative talent from artists, performers, chefs and more. Look out for live music on the Hampton Introducing Stage and The Floating Stage. The food courts offer outdoor seating & locally sourced refreshments. Enjoy street food, freshly baked cakes, Champagne, Pimms and much more!
We're due to arrive at 12:00 and depart at 18:30, giving you a full afternoon to soak up the atmosphere!
Maxey (our office)
Market Deeping (Market Place Bus Stop)
Market Deeping (Godsey Lane, opp. Thackers Way)
Deeping Towngate East (Tavern Bus Stop)
Langtoft (A15 Bus Stop, northbound)
Baston (A15 Bus Stop, northbound)
Thurlby (A15 Bus Stop, northbound)
Northorpe (A15 Bus Stop, northbound)
Bourne (Elsea Park)
Bourne Bus Station
Bourne West Road (Bus Stop opp. corner of Beech Avenue)
Toft (A6121 Bus Stop, westbound)
Carlby (A6121 Bus Stop, westbound)
Essendine (A6121 Bus Stop, westbound, by the old hotel)
Ryhall (A6121 Bus Stop, westbound nr. Rutland Way)
Stamford (Ryhall Road Bus Stop, Gwash Way)
Stamford (opp. Berkeley Court, Ryhall Road)
Stamford (Bus Stop opp. corner of East Street/Recreation Ground Road)
Stamford Bus Station
Stamford (Danish Invader)
Peterborough Extra Services
Buckden (The Lion)