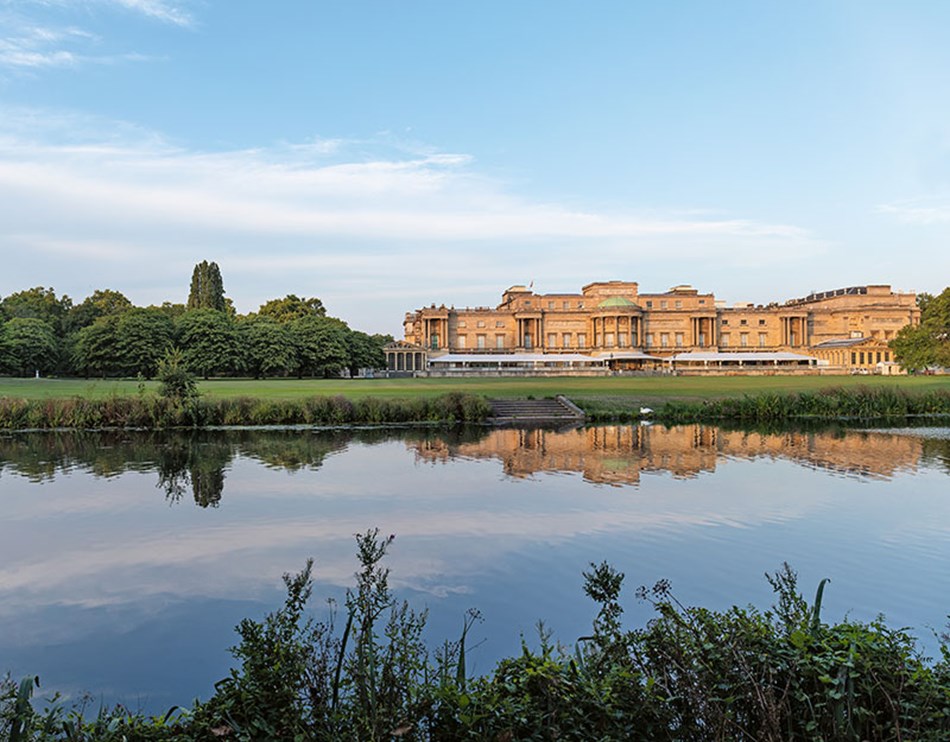 The Garden at Buckingham Palace & 'Royal London'
Includes lunch, a guide & garden entry!
Details
Pick-up points (Route 4d)
Request tickets
Start the day in fashionable Clerkenwell with a delicious fish and chip lunch at Kennedy's where the fresh fish is caught off the British coast, this is a licensed restaurant but we've included a hot drink with lunch too. From here we'll set off on a Blue Badge guided coach tour of 'Royal London' enjoying stories from the places the royal families have lived and loved over the past 1000 years.
Complete this special day in The Garden at Buckingham Palace where you'll be free to wander at leisure and experience the beauty and calm of this walled oasis. Look out for the splendid 156 metre herbaceous border, the plane trees that were planted by Queen Victoria and Prince Albert and the famous lake housing an island that is home to the Buckingham Palace bees. There'll be food stalls dotted around where you can purchase refreshments or take your own picnic in the park!
We're due to arrive in London at 11:45 ready for lunch at 12:00. At 13:00 we'll set off on a guided coach tour of London, finishing at Buckingham Palace at 15:15, the coach will leave the Palace gardens at 18:15. Please let us know of any dietary requirements that we may need to check for you.
The Palace are delighted to welcome you to picnic in the gardens this summer but they do have a list of permitted items that you should be aware of before travelling. All items must be no larger than 55x35cm in order to pass through airport-style security. Permitted items include: Food, non-alcoholic drinks, plastic glasses, paper cups, tableware, cutlery, small picnic baskets, cool bags, blankets, small folding chairs, personal and golf-sized umbrellas.
Image credit: Royal Collection Trust © Her Majesty Queen Elizabeth II 2021. Photographer John Campbell.
Maxey (our office)
Market Deeping (Market Place Bus Stop)
Market Deeping (Godsey Lane, opp. Thackers Way)
Deeping Towngate East (Tavern Bus Stop)
Langtoft (A15 Bus Stop, northbound)
Baston (A15 Bus Stop, northbound)
Thurlby (A15 Bus Stop, northbound)
Northorpe (A15 Bus Stop, northbound)
Bourne (Elsea Park)
Bourne Bus Station
Bourne West Road (Bus Stop opp. corner of Beech Avenue)
Toft (A6121 Bus Stop, westbound)
Carlby (A6121 Bus Stop, westbound)
Essendine (A6121 Bus Stop, westbound, by the old hotel)
Ryhall (A6121 Bus Stop, westbound nr. Rutland Way)
Stamford (Ryhall Road Bus Stop, Gwash Way)
Stamford (opp. Berkeley Court, Ryhall Road)
Stamford (Bus Stop opp. corner of East Street/Recreation Ground Road)
Stamford Bus Station
Stamford (Danish Invader)
Peterborough Extra Services
Buckden (The Lion)