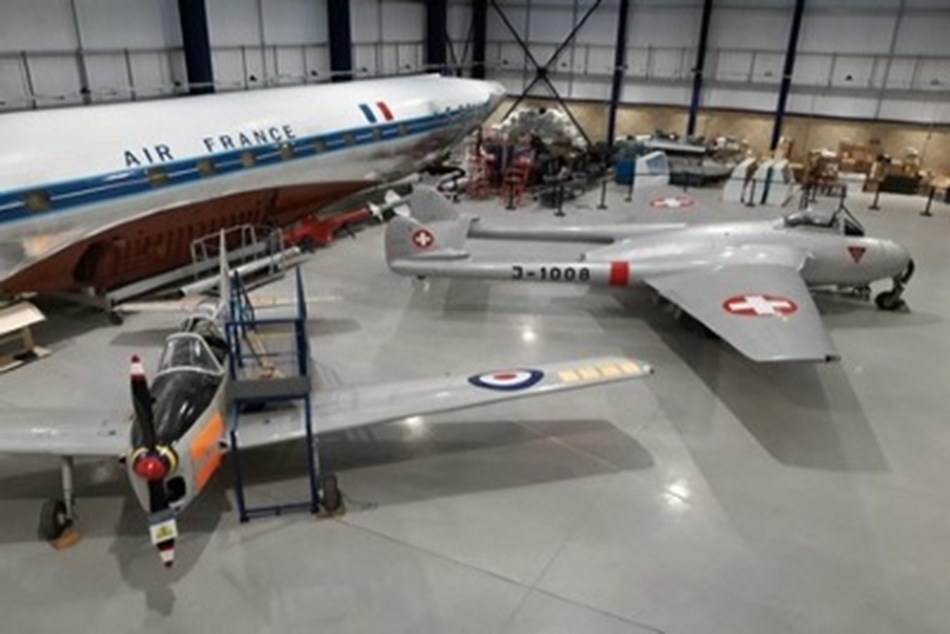 Dedicated to de Havilland
guided tour
Details
Pick-up points (Route 4d)
Request tickets
Don't miss another Great Day Out. Join our eNews to make sure you're the first to hear about our latest releases.
Join us for a guided tour of the only museum dedicated to preserving the de Havilland heritage at London Colney. Learn all about the companys world-beating, aeronautical innovations, including iconic aircraft like the Mosquito and the Tiger Moth, the worlds first jet airliner and the Horsa Glider, which was used to land airborne troops during WWII. It's a working museum, where restoration may well be taking place during your visit.
We're due to arrive in Welwyn Garden City at 12:00 with time to find a spot of lunch before we depart for the museum at 13:30. We're due to arrive at de Havilland in time for complimentary tea/coffee and biscuits before our 14:00 guided tour, there'll be free time to enjoy the museum at leisure before we depart at 16:30.
Maxey (our office)
Market Deeping (Market Place Bus Stop)
Market Deeping (Godsey Lane, opp. Thackers Way)
Deeping Towngate East (Tavern Bus Stop)
Langtoft (A15 Bus Stop, northbound)
Baston (A15 Bus Stop, northbound)
Thurlby (A15 Bus Stop, northbound)
Northorpe (A15 Bus Stop, northbound)
Bourne (Elsea Park)
Bourne Bus Station
Bourne West Road (Bus Stop opp. corner of Beech Avenue)
Toft (A6121 Bus Stop, westbound)
Carlby (A6121 Bus Stop, westbound)
Essendine (A6121 Bus Stop, westbound, by the old hotel)
Ryhall (A6121 Bus Stop, westbound nr. Rutland Way)
Stamford (Ryhall Road Bus Stop, Gwash Way)
Stamford (opp. Berkeley Court, Ryhall Road)
Stamford (Bus Stop opp. corner of East Street/Recreation Ground Road)
Stamford Bus Station
Stamford (Danish Invader)
Peterborough Extra Services
Buckden (The Lion)