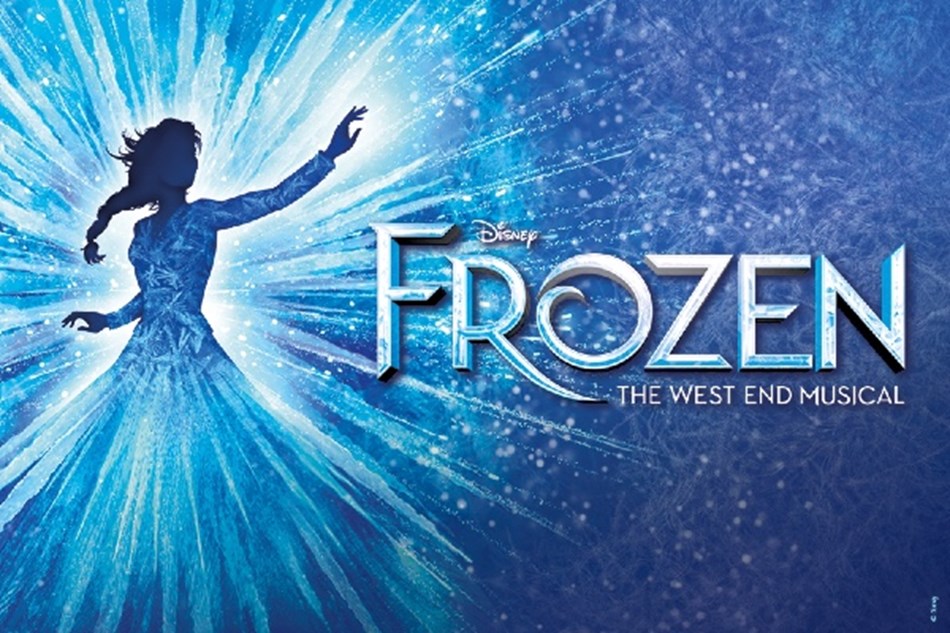 Frozen, Theatre Royal Drury Lane
Details
Pick-up points (Route 4d)
Request tickets
It'll give you the chills but it'll warm your hearts, don't miss Frozen's West End debut in this heart-melting theatrical production. Theatre fans will be in awe of the jaw-dropping set and Frozen fans will be in for some surprises with brand-new music from the writers of the unforgettable Let It Go. This unmissable experience, full of incredible special effects, will stay with you long after the curtain falls.
4* reviews! "Frozen is an awesome spectacle with more heart, depth and darkness than the film." Time Out and "Big, blinding, breathtaking. Frozen's triumphant musical debut!" The Guardian.
When you come to Theatre Royal Drury Lane you're not just coming to a theatre, you're coming to an iconic destination. Affectionately known as The Lane, this beautiful venue has been subject to an ambitious £60m restoration project and now proudly sits in the heart of the West End in all its former 1812 glory. The Lane is now an all-day destination for entertainment, afternoon tea, dining, drinking, art and culture. 
We've secured Royal Circle (first tier) seats at Theatre Royal Drury Lane for this afternoon's performance. We're due to arrive in London at 12:15, setting down on Kingsway and giving you time for a drink or bite before the 14:00 show. The show finishes at approx. 16:15 and we'll depart London 15 minutes' later.
Our resident show fanatic, Dee, recently went to see Frozen, she said "The excitement starts the moment you enter the stunning theatre, where you have the opportunity to view Elsa and Anna's beautiful costumes close up. The lighting and sets are truly amazing, and the special effects are visually stunning. Frozen is beautiful, emotional but also great fun.".
Please note, no children under 3 and recommended age is 6+.
Maxey (our office)
Market Deeping (Market Place Bus Stop)
Market Deeping (Godsey Lane, opp. Thackers Way)
Deeping Towngate East (Tavern Bus Stop)
Langtoft (A15 Bus Stop, northbound)
Baston (A15 Bus Stop, northbound)
Thurlby (A15 Bus Stop, northbound)
Northorpe (A15 Bus Stop, northbound)
Bourne (Elsea Park)
Bourne Bus Station
Bourne West Road (Bus Stop opp. corner of Beech Avenue)
Toft (A6121 Bus Stop, westbound)
Carlby (A6121 Bus Stop, westbound)
Essendine (A6121 Bus Stop, westbound, by the old hotel)
Ryhall (A6121 Bus Stop, westbound nr. Rutland Way)
Stamford (Ryhall Road Bus Stop, Gwash Way)
Stamford (opp. Berkeley Court, Ryhall Road)
Stamford (Bus Stop opp. corner of East Street/Recreation Ground Road)
Stamford Bus Station
Stamford (Danish Invader)
Peterborough Extra Services
Buckden (The Lion)