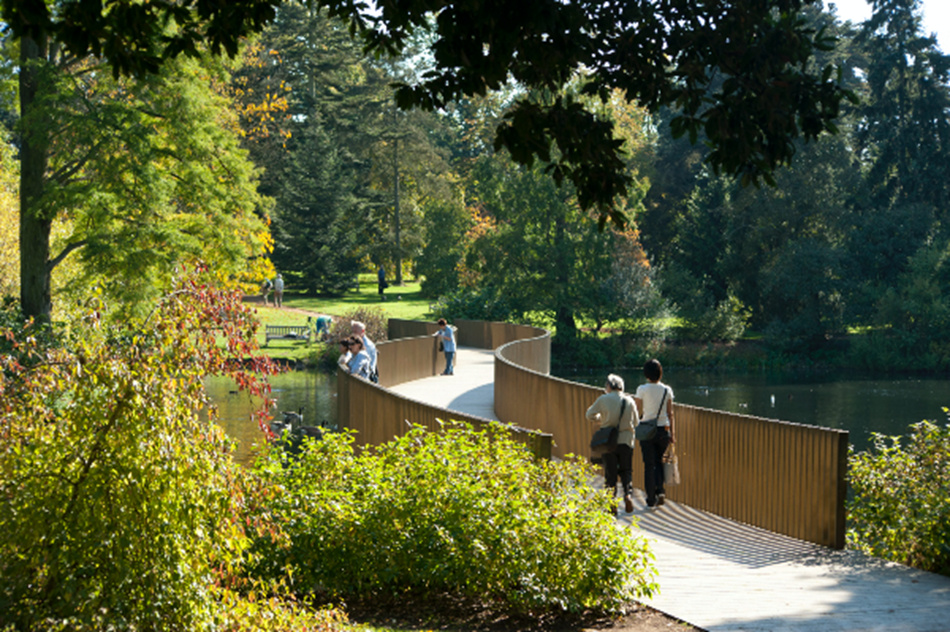 Kew Royal Botanic Gardens
PALACE ENTRY INCLUDED
Details
Pick-up points (Route 1c)
Request tickets
Don't miss another Great Day Out. Join our eNews to make sure you're the first to hear about our latest releases.
Expect to find an 18m high Treetop canopy walkway, spectacular views across London from the restored Great Pagoda, Earth, Air, Sun and Water themes in the new Children's Garden, a towering interactive sculpture named 'Hive' that captures the life of the honeybee, 14,000 trees in the Arboretum including Giant redwoods and mighty oaks, 130 species in the Bamboo Garden (with its own traditional Japanese Minka House), a dramatic Rock Garden, stunning scents from the Rose Garden, a sun-kissed Mediterranean Garden, endless trails to explore ... the list goes on! In June the display of flowers on the laburnum pergola is spectacular – its golden yellow and sweet-scented flowers appear in chains (racemes) up to 25cm long that frame the colonnade in a bright and fragrant array. Kew Palace is scheduled to be open today and entry is included.
We're due to arrive at 11:30 and depart at 16:30. Take a summer's picnic or enjoy the great choice of refreshments available at Kew. Don't forget to check Kew's website for any specific attractions that might require pre-booking.
Child price applies to those aged 4-15 inclusive. A special 'young persons' price of £38pp applies to those aged 16-24 inclusive, just let us know in special requests if you'd like this fare.
Image credit: RGB Kew
Maxey (our office)
Market Deeping (Godsey Lane, at the corner of Thackers Way)
Market Deeping (The Stage)
Werrington Centre Bus Stop (Goodwin Walk)
Paston Church Bus Stop
Bretton Centre Bus Stop
Westwood (St. Judes Church)
Peterborough Centre (TK Maxx Bus Stop, Bourges Boulevard)
Fletton Bus Stop (corner of Fletton Avenue/Fairfield Road)
Stanground (Whittlesey Road Bus Stop, opp. Tesco Extra)
Serpentine Green Hampton Bus Stop (please park close to Tesco's Click & Collect building)
Buckden (The Lion)