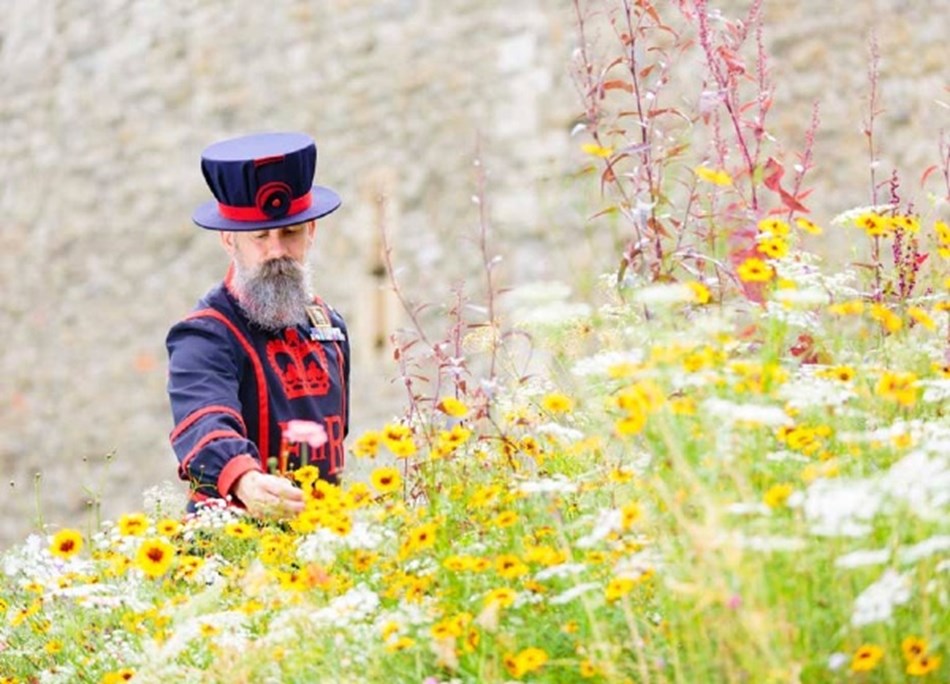 Superbloom at The Tower of London
book soon
Details
Pick-up points (Route 1c)
Request tickets
Two tickets have just become available for this sell-out trip, be quick! We're back at Superbloom on Tue 23 Aug or you might enjoy The Savill Garden with a Crown Estates tour of Windsor Great Park on Mon 8 Aug.
Celebrate the Platinum Jubilee of Her Majesty the Queen at the Tower of London, where a spectacular, colourful, vibrant field of flowers will fill and transform the Tower's moat. In spring 2022, over 20 million seeds will be sown in the moat from carefully designed seed mixes. From June to September, the flower display will erupt into new colours and patterns creating a dramatic and engaging experience.
Designed to attract pollinators, Superbloom will bring a spectacular natural beauty to the urban space and introduce a new biodiverse habitat for wildlife. You will have a timed entry enabling you to wander along a weaving path into the centre of the flowers and a specially commissioned sound installation and sculptural elements will make you feel at home amongst the bees and butterflies! 
Your ticket also includes admission to the (in) famous Tower of London, a World Heritage site. See the Crown Jewels, the Yeoman Warders in their finery, the famous ravens and so much more. Watch the official trailer here.
We're due to arrive at The Tower of London at 11:30 with admission to Superbloom at 12:00. There's plenty of free time to explore The Tower before we depart at 17:30.
Book a fare only seat to travel to London with us and buy your own individual ticket for Superbloom if you've already been to the Tower, you'll have plenty of time to enjoy other nearby attractions too. Just pop a note in your ticket request that you'd like fare only - £35pp for seniors/children and £37.50pp for adults.
Image ©Historic Royal Palaces
Maxey (our office)
Market Deeping (Godsey Lane, at the corner of Thackers Way)
Market Deeping (The Stage)
Werrington Centre Bus Stop (Goodwin Walk)
Paston Church Bus Stop
Bretton Centre Bus Stop
Westwood (St. Judes Church)
Peterborough Centre (TK Maxx Bus Stop, Bourges Boulevard)
Fletton Bus Stop (corner of Fletton Avenue/Fairfield Road)
Stanground (Whittlesey Road Bus Stop, opp. Tesco Extra)
Serpentine Green Hampton Bus Stop (please park close to Tesco's Click & Collect building)
Buckden (The Lion)