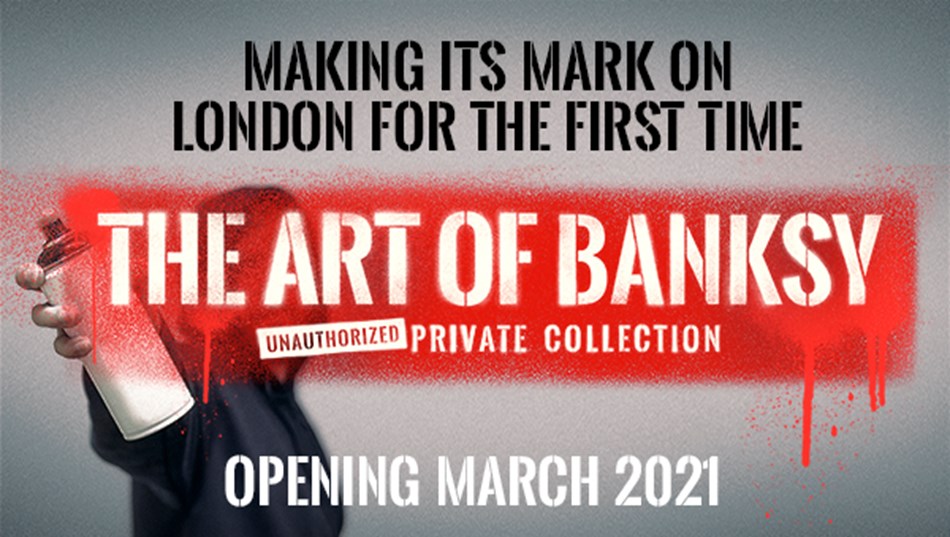 The Art of Banksy & Covent Garden
In London for 6 months only!
Details
Pick-up points (Route 4d)
Request tickets
A globally acclaimed showcase featuring the world's largest collection of privately owned Banksy art. Banksy is one of the most intriguing and talked-about artists of our time, this is a must see exhibit of his original and authenticated work including 'Girl and Balloon', 'Flower Thrower' and 'Rude Copper'. All artworks are on loan from private collectors, the exhibition has not been curated in collaboration with the artist. Don't miss this strictly limited London season!
The coach is due to arrive in Covent Garden at 12:15 for free time in London's iconic square before your exhibition entry at 14:00. The show is at 50 Earlham Street, just 3 minutes walk from Covent Garden. We're due to leave London at 17:30.
If you would prefer to spend an afternoon in Covent Garden instead please click here for our fare only deal.
Maxey (our office)
Market Deeping (Market Place Bus Stop)
Market Deeping (Godsey Lane, opp. Thackers Way)
Deeping Towngate East (Tavern Bus Stop)
Langtoft (A15 Bus Stop, northbound)
Baston (A15 Bus Stop, northbound)
Thurlby (A15 Bus Stop, northbound)
Northorpe (A15 Bus Stop, northbound)
Bourne (Elsea Park)
Bourne Bus Station
Bourne West Road (Bus Stop opp. corner of Beech Avenue)
Toft (A6121 Bus Stop, westbound)
Carlby (A6121 Bus Stop, westbound)
Essendine (A6121 Bus Stop, westbound, by the old hotel)
Ryhall (A6121 Bus Stop, westbound nr. Rutland Way)
Stamford (Ryhall Road Bus Stop, Gwash Way)
Stamford (opp. Berkeley Court, Ryhall Road)
Stamford (Bus Stop opp. corner of East Street/Recreation Ground Road)
Stamford Bus Station
Stamford (Danish Invader)
Peterborough Extra Services
Buckden (The Lion)