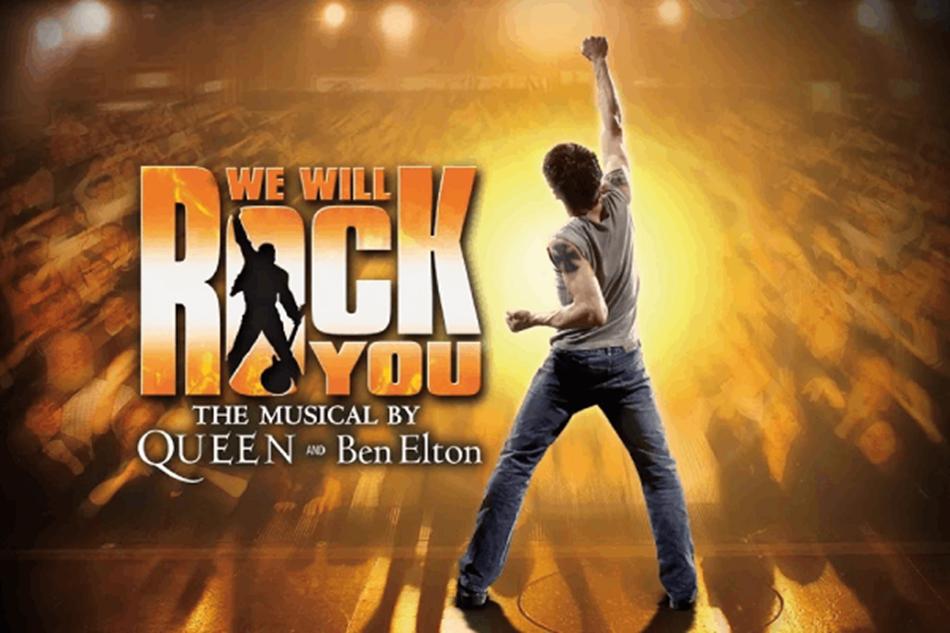 We Will Rock You, MK Theatre
Band B tickets!
Details
Pick-up points (Route 4d)
Request tickets
Don't miss another Great Day Out. Join our eNews to make sure you're the first to hear about our latest releases.
This spectacular musical and global phenomenon is coming to a theatre near you on its 2021 UK and Ireland tour! Featuring 24 of Queen's biggest hits and Ben Elton's hilarious futuristic comedy writing - no wonder it has been seen by over 16 million theatregoers worldwide! Listen out for favourites including Radio Ga Ga, Killer Queen, Bohemian Rhapsody and of course, We Will Rock You!
We've secured Band B stalls and circle seats for this afternoon's performance at Milton Keynes Theatre. We're due to arrive at 12:30 with time to grab some lunch before the 14:30 show. We're due to leave Milton Keynes at approximately 17:30.
Watch the thrilling trailer here.
Please note that due to roadworks we are unable to pick up in Buckden on this date.
Maxey (our office)
Market Deeping (Market Place Bus Stop)
Market Deeping (Godsey Lane, opp. Thackers Way)
Deeping Towngate East (Tavern Bus Stop)
Langtoft (A15 Bus Stop, northbound)
Baston (A15 Bus Stop, northbound)
Thurlby (A15 Bus Stop, northbound)
Northorpe (A15 Bus Stop, northbound)
Bourne (Elsea Park)
Bourne Bus Station
Bourne West Road (Bus Stop opp. corner of Beech Avenue)
Toft (A6121 Bus Stop, westbound)
Carlby (A6121 Bus Stop, westbound)
Essendine (A6121 Bus Stop, westbound, by the old hotel)
Ryhall (A6121 Bus Stop, westbound nr. Rutland Way)
Stamford (Ryhall Road Bus Stop, Gwash Way)
Stamford (opp. Berkeley Court, Ryhall Road)
Stamford (Bus Stop opp. corner of East Street/Recreation Ground Road)
Stamford Bus Station
Stamford (Danish Invader)
Peterborough Extra Services
Buckden (The Lion)