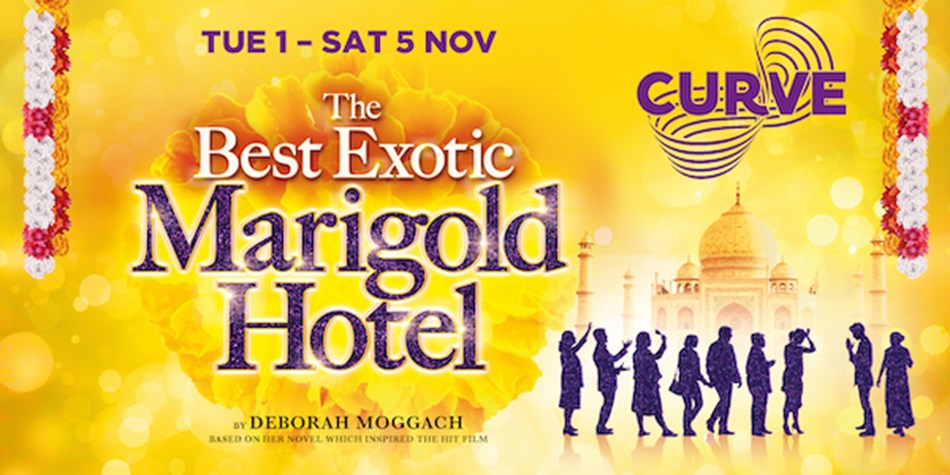 The Best Exotic Marigold Hotel, Leicester Curve
online exclusive
Details
Pick-up points (Route 1)
Request tickets
Get ready for the journey of a lifetime. The Best Exotic Marigold Hotel is a joyous comedy about taking risks, finding love and embracing second chances, even in the most surprising of places. Based on the Sunday Times bestseller which inspired one of this century's most treasured films, The Best Exotic Marigold Hotel takes you on a journey to India with an eclectic group of British retirees as they embark on a new life. The luxury residence is far from the opulence they were promised, but as their lives begin to intertwine, they are charmed in unexpected and life-changing ways.
Click here to go behind the scenes at the photoshoot and find out more about the exciting cast line up.
At a theatre near you for a limited time only, don't miss this feel good show.
We've secured stalls seats for the afternoon show at Leicester Curve Theatre. We're due to arrive at 12:00 with free time before the 14:15 performance, the show is expected to end at 16:45 and we'll depart 15 minutes later.
Maxey (our office)
Market Deeping (Godsey Lane, at the corner of Thackers Way)
Market Deeping (The Stage)
Werrington Centre Bus Stop (Goodwin Walk)
Werrington Green (Fulbridge Road)
Paston Church Bus Stop
Bretton Centre Bus Stop
Westwood (St. Judes Church)
Peterborough Centre (TK Maxx Bus Stop, Bourges Boulevard)
Fletton Bus Stop (corner of Fletton Avenue/Fairfield Road)
Stanground (Whittlesey Road Bus Stop, opp. Tesco Extra)
Serpentine Green Hampton Bus Stop (please park close to Tesco's Click & Collect building)