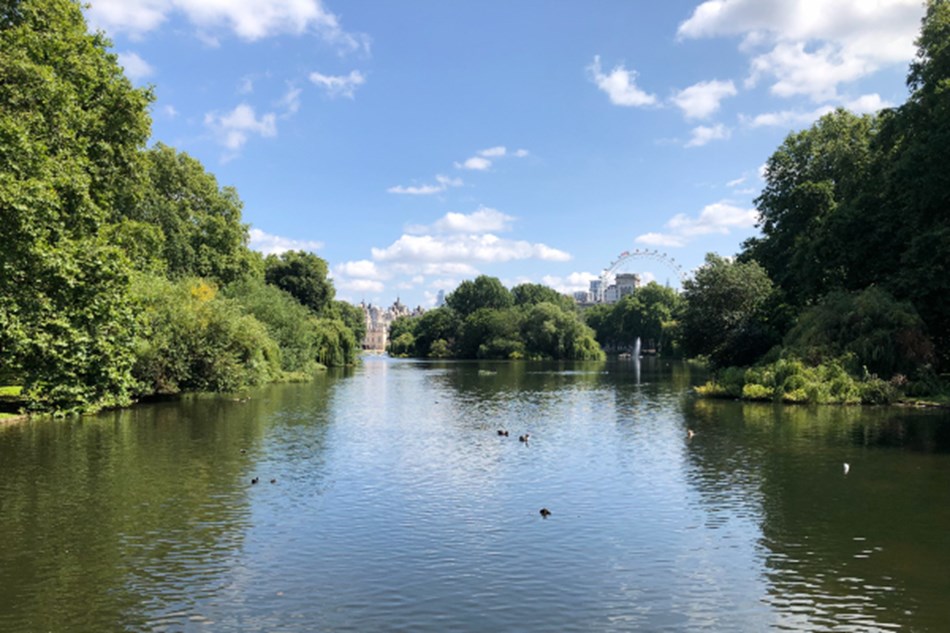 St James's Park & Westminster, London
GREAT VALUE
Details
Pick-up points (Route 1)
Request tickets
Our coach will drop you in Whitehall, an area famous for its links to the monarchy and government. There's so many great attractions within walking distance that you'll have no need to use the tube from our central drop point.
Take a leisurely stroll through 57 acres of St. James's Park, bordered by The Mall and Horseguards Parade and surrounded by famous royal landmarks such as Buckingham Palace and Clarence House. You can also enjoy impressive views of the park's lake, fountain and resident pelicans from the roof terrace at St James's Café.
Take a walk down to The Cenotaph, perhaps continue on to Sir Winston Churchill's statue and then to The Churchill Cabinet War Rooms where you'll find a labyrinth of chambers below Westminster holding secrets from World War II.
Surrounding the heights of Nelson at Trafalgar Square you'll find the free-to-enter The National Gallery with pieces from Monet and Michelangelo, to name but a few - don't miss their free exhibition; Picasso Ingres: Face to Face, here until 9 Oct only! Just a little further on you'll find The London Transport Museum with free entry for under 17's and a fascinating collection of vehicles, objects and photographs from the last 200 years. And whilst you're here the open air shopping and eateries within famous Covent Garden will provide a great spot to relax and unwind.
If you fancy a cruise along The Thames to take in the sights from the comfort of the deck then Westminster Pier is just a moment away with four regular services departing from this point, and of course a stroll along the embankment is always a nice way to pass the time too.
Read our guide to some of London's fantastically free attractions this summer.
We're due to arrive in Whitehall at 12:45 and we will depart at 17:30, giving you a full afternoon to soak up your surroundings. There will be a short service stop on the outbound and return journey.
Entry fees may apply and pre-booking may be required at the suggested attractions. Please check with the venues before departure.
Maxey (our office)
Market Deeping (Godsey Lane, at the corner of Thackers Way)
Market Deeping (The Stage)
Werrington Centre Bus Stop (Goodwin Walk)
Werrington Green (Fulbridge Road)
Paston Church Bus Stop
Bretton Centre Bus Stop
Westwood (St. Judes Church)
Peterborough Centre (TK Maxx Bus Stop, Bourges Boulevard)
Fletton Bus Stop (corner of Fletton Avenue/Fairfield Road)
Stanground (Whittlesey Road Bus Stop, opp. Tesco Extra)
Serpentine Green Hampton Bus Stop (please park close to Tesco's Click & Collect building)