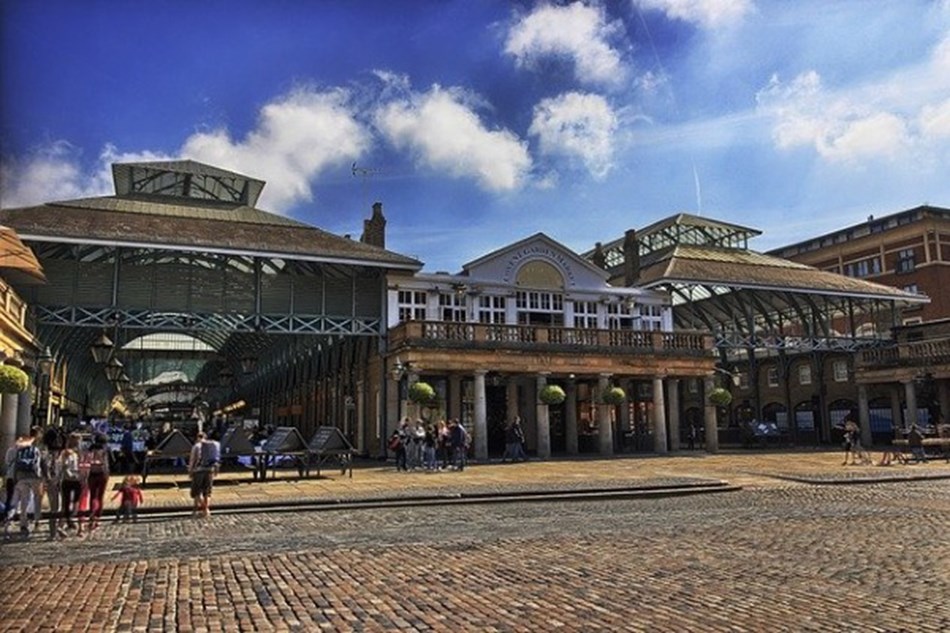 Details
Pick-up points (Route 4c)
Request tickets
We'll drop you right in the heart of London close to St. Martins Lane and Charing Cross Road within walking distance of so many great attractions, they'll be no need to use the tube.
Surrounding the heights of Nelson at Trafalgar Square you'll find The National Gallery (free admission) with pieces from Monet and Michelangelo, to name but a few. Head south west from Trafalgar Square and you'll find yourself on The Mall with Buckingham Palace ahead of you and St James's Park next to you. You can enjoy impressive views of the park's lake, fountain and resident pelicans from the roof terrace at St James's Café.
Head in the other direction and you'll find Covent Garden and The London Transport Museum with a fascinating collection of vehicles, objects, photographs and more from the last 200 years. And whilst you're here the shopping and eateries within famous Covent Garden will provide a great spot to relax and unwind too.
If you fancy a cruise along The Thames to take in the sights from the comfort of the deck then Embankment Pier isn't too far away with regular services departing from this point, and of course a stroll along the embankment is always a nice way to pass the time too.
We're due to arrive in London at 12:00, and depart at 17:15, giving you a full afternoon to enjoy this lively area. There'll be a short service stop on the outbound and return journey.
Entry fees may apply and pre-booking may be required at the suggested attractions. Please check with the venues before departure.
Maxey (our office)
Market Deeping (Market Place Bus Stop)
Market Deeping (Godsey Lane, opp. Thackers Way)
Deeping Towngate East (Tavern Bus Stop)
Langtoft (A15 Bus Stop, northbound)
Baston (A15 Bus Stop, northbound)
Thurlby (A15 Bus Stop, northbound)
Northorpe (A15 Bus Stop, northbound)
Bourne (Elsea Park)
Bourne Bus Station
Bourne West Road (Bus Stop opp. corner of Beech Avenue)
Toft (A6121 Bus Stop, westbound)
Carlby (A6121 Bus Stop, westbound)
Essendine (A6121 Bus Stop, westbound, by the old hotel)
Ryhall (A6121 Bus Stop, westbound, nr. Rutland Way)
Stamford (Ryhall Road Bus Stop, Gwash Way)
Stamford (opp. Berkeley Court, Ryhall Road)
Stamford (Bus Stop opp. corner of East Street/Recreation Ground Road)
Stamford Bus Station
Stamford (Danish Invader)
Peterborough Extra Services