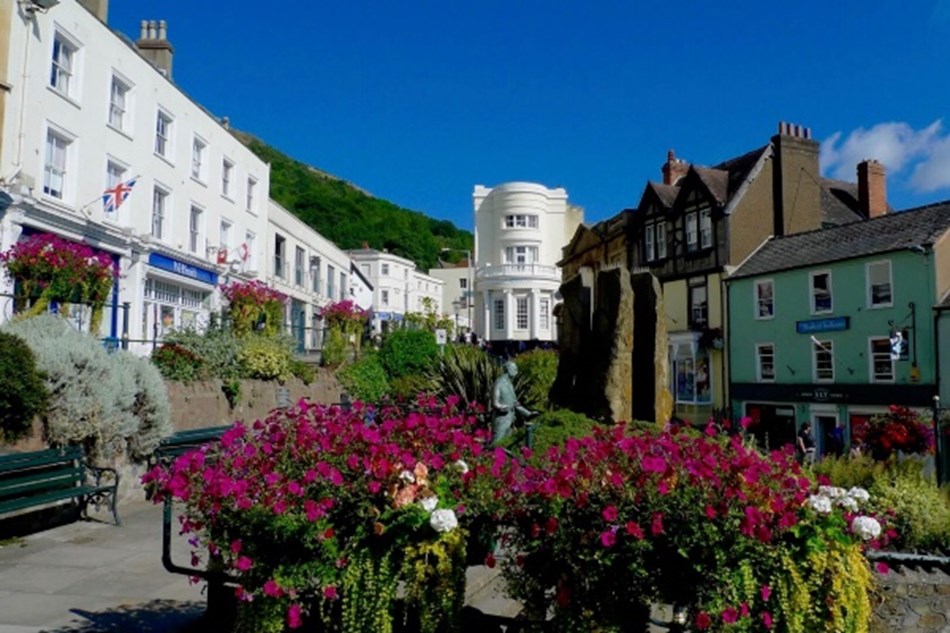 Valley Views from Great Malvern
Details
Pick-up points (Route 4a)
Request tickets
Spend a day in the Victorian 'water cure' town of Great Malvern. The tranquil views over the Severn Valley create a lovely backdrop as you wander through this pretty hillside setting. Perhaps pause for a coffee, pop in to one of the many bookshops, antique shops and boutiques or visit one of the galleries. Take time to explore the medieval, cathedral-sized priory and St Ann's Well whilst you're here.
Perhaps consider taking some sturdy shoes too as there are some lovely walks leaving from Great Malvern that explore the edge of The Malvern Hills, an Area of Outstanding Natural Beauty. There's also an interesting route around the town that takes in many of the fine buildings. You can download the route here. Please remember to bring a bag for muddy boots ready for our return journey.
We're due to arrive at 12:00 and depart at 17:30, giving you plenty of time for a late lunch and a wander.
Maxey (our office)
Market Deeping (Market Place Bus Stop)
Market Deeping (Godsey Lane, opp. Thackers Way)
Deeping Towngate East (Tavern Bus Stop)
Langtoft (A15 Bus Stop, northbound)
Baston (A15 Bus Stop, northbound)
Thurlby (A15 Bus Stop, northbound)
Northorpe (A15 Bus Stop, northbound)
Bourne (Elsea Park)
Bourne Bus Station
Bourne West Road (Bus Stop opp. corner of Beech Avenue)
Toft (A6121 Bus Stop, westbound)
Carlby (A6121 Bus Stop, westbound)
Essendine (A6121 Bus Stop, westbound, by the old hotel)
Ryhall (A6121 Bus Stop, westbound, nr. Rutland Way)
Stamford (Ryhall Road Bus Stop, Gwash Way)
Stamford (opp. Berkeley Court, Ryhall Road)
Stamford (Bus Stop opp. corner of East Street/Recreation Ground Road)
Stamford Bus Station
Stamford (Danish Invader)
Easton-on-the-Hill (Exeter Arms)
Collyweston (The Slater)