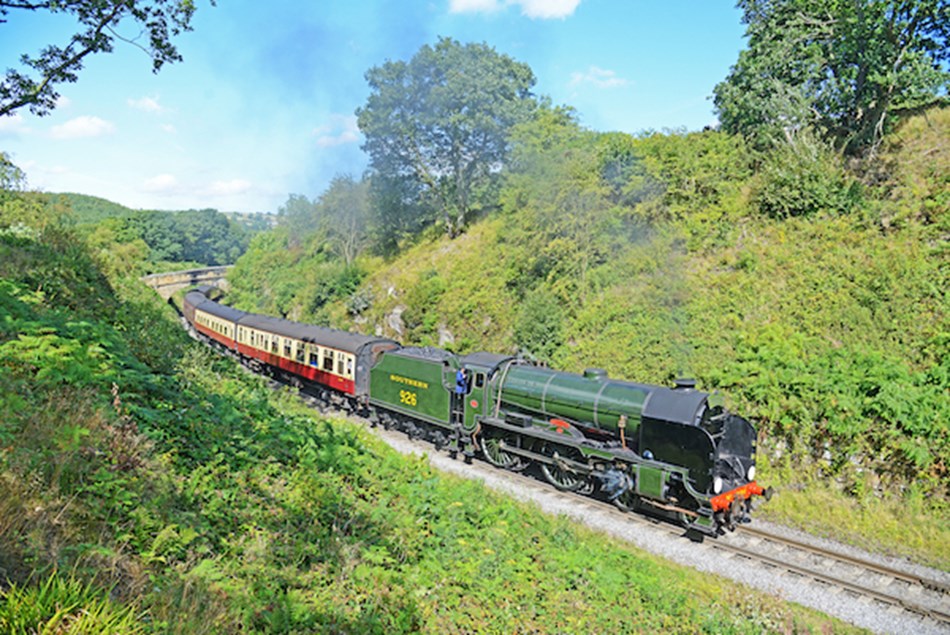 Whitby & The North Yorkshire Moors Railway
SELLING FAST
Details
Pick-up points (Route 1a)
Request tickets
Start the day in Whitby where you'll have time to wander round the quaint alleyways and maybe treat yourself to fish and chips for lunch. Whitby boasts two excellent beaches, a choice of lengthy piers and a bustling harbour, all of which are lovely spots for a summer stroll. 
This afternoon, climb aboard for a nostalgic train journey through 24 miles of endless scenery, all the way from Whitby to Pickering on this carefully preserved heritage line. The line runs all the way through the North Yorkshire Moors National Park, passing through timeless stations along the way. A wonderful experience, not to be missed.
We're due to arrive in Whitby at 12:00, setting down on Langbourne Road. At 13:40 we'll meet back at Whitby Station for our 14:00 departure to Pickering. We're due to arrive at Pickering's 1930's themed station at 15:40 and we'll head home at 17:00 after enjoying some free time here. The coach will depart from Pickering bus lay-by on The Ropery.
Image: NYMR 926 Repton Passes Beckhole © John Hunt
Maxey (our office)
Market Deeping (Godsey Lane, at the corner of Thackers Way)
Market Deeping (The Stage)
Werrington Centre Bus Stop (Goodwin Walk)
Werrington Green (Fulbridge Road)
Paston Church Bus Stop
Bretton Centre Bus Stop
Westwood (St. Judes Church)
Peterborough Centre (TK Maxx Bus Stop, Bourges Boulevard)
Fletton Bus Stop (corner of Fletton Avenue/Fairfield Road)
Stanground (Whittlesey Road Bus Stop, opp. Tesco Extra)
Serpentine Green Hampton Bus Stop (please park close to Tesco's Click & Collect building)
Stamford (Danish Invader)