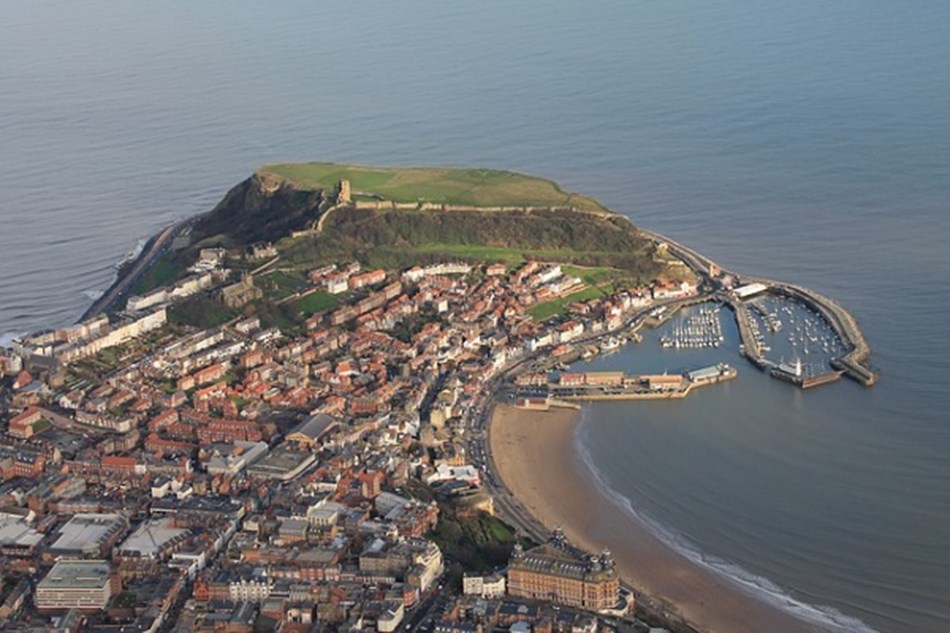 Scarborough - Heritage Coastline
Blue Flag Beach
Details
Pick-up points (Route 4)
Request tickets
Don't miss another Great Day Out. Join our eNews to make sure you're the first to hear about our latest releases.
This is Britain's original seaside resort with two picturesque beaches on Yorkshire's stunning heritage coastline. North Bay and South Bay are backed by some lovely public gardens that are worth a wander in summertime. Look out for South Cliff Gardens with a Rose Garden and a maze of wooded paths along with the St. Nicholas Gardens - home to Scarborough's very own Canary Island Date Palm!
In July 2022 Scarborough's North Bay was awarded both a Blue Flag and Seaside Award. Blue Flags are internationally recognised and only presented to well-managed beaches with excellent water quality, Seaside Awards are presented to England's best beaches and celebrate the quality and diversity of our coastline.
Did you know that the town is home to one of the first purpose-built museums in the world? The Rotunda tells the incredible story of our natural history and the rich fossil-finds across Yorkshire's heritage coast.
Don't miss three floors of quirky shopping at Scarborough Market Hall following a £2.7m refurbishment in 2017!
We're due to arrive at 12:30 and depart at 17:30, the coach will set down close to the Valley Road roundabouts.
Entry fees may apply and pre-booking may be required at the suggested attractions. Please check with the venues before departure.
Maxey (our office)
Market Deeping (Market Place Bus Stop)
Market Deeping (Godsey Lane, opp. Thackers Way)
Deeping Towngate East (Tavern Bus Stop)
Langtoft (A15 Bus Stop, northbound)
Baston (A15 Bus Stop, northbound)
Thurlby (A15 Bus Stop, northbound)
Northorpe (A15 Bus Stop, northbound)
Bourne (Elsea Park)
Bourne Bus Station
Bourne West Road (Bus Stop opp. corner of Beech Avenue)
Toft (A6121 Bus Stop, westbound)
Carlby (A6121 Bus Stop, westbound)
Essendine (A6121 Bus Stop, westbound, by the old hotel)
Ryhall (A6121 Bus Stop, westbound, nr. Rutland Way)
Stamford (Ryhall Road Bus Stop, Gwash Way)
Stamford (opp. Berkeley Court, Ryhall Road)
Stamford (Bus Stop opp. corner of East Street/Recreation Ground Road)
Stamford Bus Station
Stamford (Danish Invader)