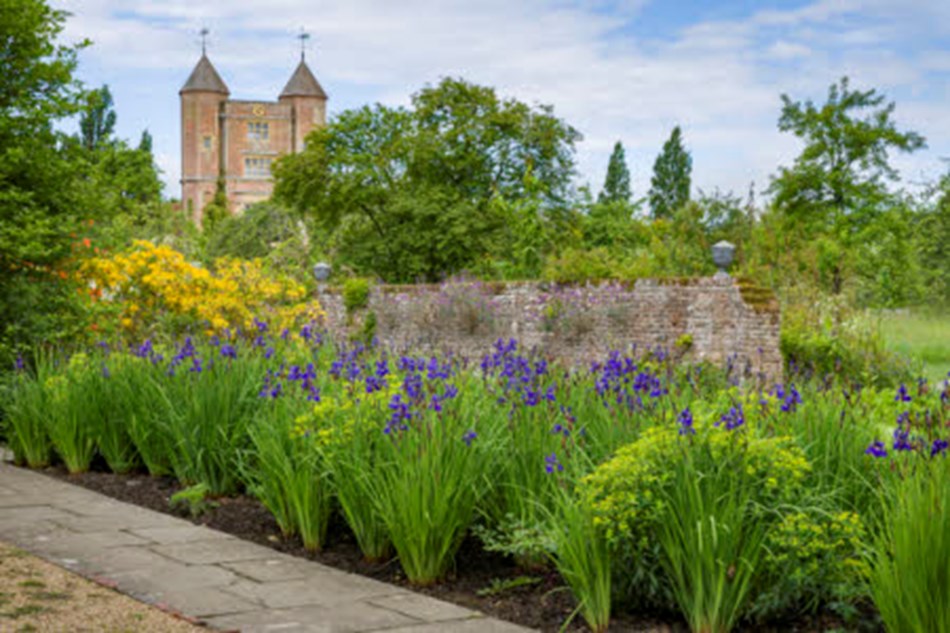 Sissinghurst Castle Gardens
NT MEMBER DISCOUNT
Details
Pick-up points (Route 4c)
Request tickets
Sat within the ruins of a great Elizabethan house, framed by the rich Kentish landscape of woods, farmland, lakes and streams, this famous garden is the result of creative tension between the formal design of Harold Nicolson and the abundant planting of his wife, Vita Sackville-West.
The layers of colour, intimacy of different 'garden rooms' and rich herbaceous borders are the epitome of an English garden – don't miss the gorgeous Rose Garden and the tranquil White Garden!
You'll find a brand-new exhibition, that opened on Monday 28th March, which explores Vita and Harold's love of the botanical in their garden but also within their living space. The exhibition is titled Nature Indoors at Sissinghurst: 'A flowerless room is a soul-less room' and entry is included within your admission.
National Trust members get free entry with a valid membership card, book return travel from £35pp.
We're due to arrive at 12:30 and depart at 16:30.
Image: Irises At Sissinghurst Castle Garden © National Trust Images/Andrew Butler
Maxey (our office)
Market Deeping (Market Place Bus Stop)
Market Deeping (Godsey Lane, opp. Thackers Way)
Deeping Towngate East (Tavern Bus Stop)
Langtoft (A15 Bus Stop, northbound)
Baston (A15 Bus Stop, northbound)
Thurlby (A15 Bus Stop, northbound)
Northorpe (A15 Bus Stop, northbound)
Bourne (Elsea Park)
Bourne Bus Station
Bourne West Road (Bus Stop opp. corner of Beech Avenue)
Toft (A6121 Bus Stop, westbound)
Carlby (A6121 Bus Stop, westbound)
Essendine (A6121 Bus Stop, westbound, by the old hotel)
Ryhall (A6121 Bus Stop, westbound, nr. Rutland Way)
Stamford (Ryhall Road Bus Stop, Gwash Way)
Stamford (opp. Berkeley Court, Ryhall Road)
Stamford (Bus Stop opp. corner of East Street/Recreation Ground Road)
Stamford Bus Station
Stamford (Danish Invader)
Peterborough Extra Services