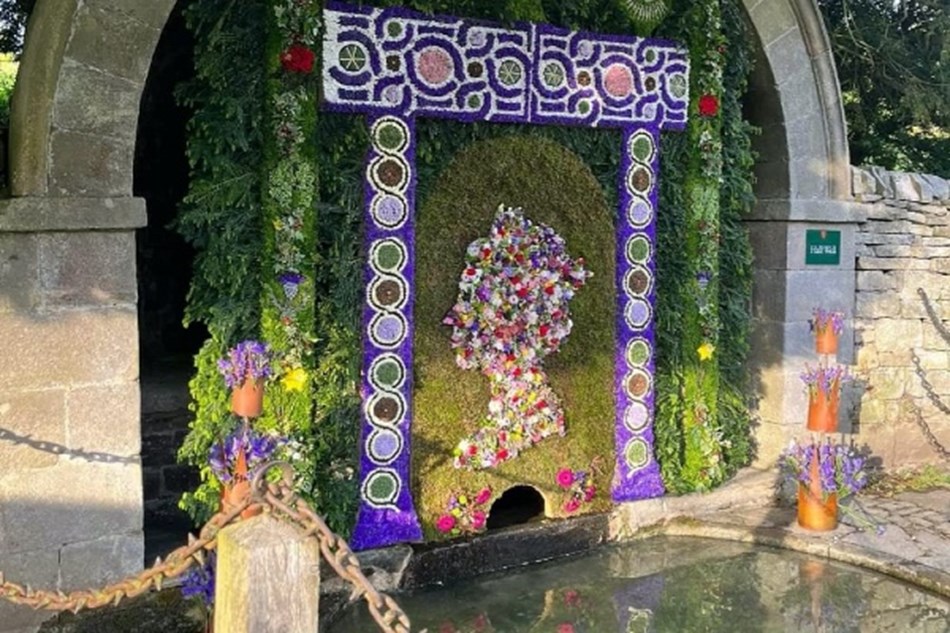 Derbyshire & Tissington Well Dressing
jubilee displays
Details
Pick-up points (Route 1a)
Request tickets
Don't miss another Great Day Out. Join our eNews to make sure you're the first to hear about our latest releases.
Sit back and enjoy the pretty scenery of the lovely Derbyshire Dales, with a lunch break in the market town of Ashbourne. Finish the day in the beautiful, unspoilt village of Tissington where the annual Well Dressing event will be taking place.
The Well Dressing event starts on Ascension Day, 40 days from Jesus's resurrection on Easter Sunday. The colourful displays are made from local flower petals, carefully positioned on to clay boards to create intricate dressings. Ceremonial blessings take place throughout the week attracting thousands of visitors every year. Don't miss 2022's special Jubilee displays.
We're due to arrive in Ashbourne at 12:15 and we'll depart for Tissington at 13:45. Enjoy Dales scenery before we arrive in Tissington at 15:00, we'll head home at 17:00.
The coach will also pick up in Oakham.
Maxey (our office)
Market Deeping (Godsey Lane, at the corner of Thackers Way)
Market Deeping (The Stage)
Werrington Centre Bus Stop (Goodwin Walk)
Werrington Green (Fulbridge Road)
Paston Church Bus Stop
Bretton Centre Bus Stop
Westwood (St. Judes Church)
Peterborough Centre (TK Maxx Bus Stop, Bourges Boulevard)
Fletton Bus Stop (corner of Fletton Avenue/Fairfield Road)
Stanground (Whittlesey Road Bus Stop, opp. Tesco Extra)
Serpentine Green Hampton Bus Stop (please park close to Tesco's Click & Collect building)
Stamford (Danish Invader)