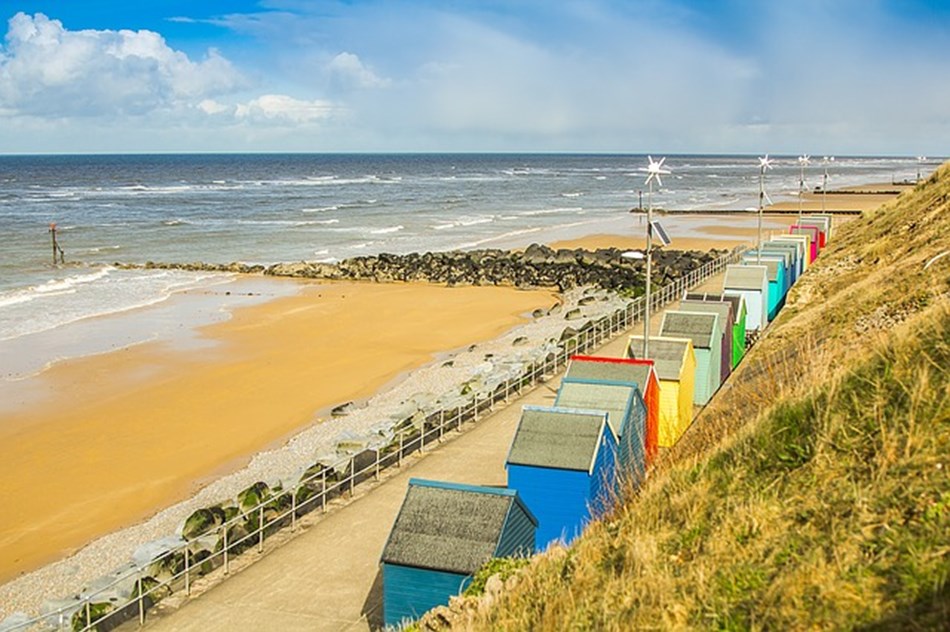 Wells-next-the-Sea & Sheringham
two stop tour
Details
Pick-up points (Route 5)
Request tickets
Don't miss another Great Day Out. Join our eNews to make sure you're the first to hear about our latest releases.
Perhaps treat yourself to fish and chips by the picturesque harbour at Wells before moving on to Sheringham's award winning family beach. This old fishing village has some lovely scenic walks along the promenade. We'll drop you close to Sheringham's beautifully preserved train station where you might be lucky enough to see the steam and diesel engines pulling away.
In July 2022 Sheringham was awarded Blue Flag status.Blue Flags are internationally recognised and only presented to well-managed beaches with excellent water quality.
En route we'll have a short comfort stop at Dobbies Garden Centre in Kings Lynn to stock up on your summer garden essentials.
We're due to arrive in Wells at 12:00 and depart at 14:00 for Sheringham. We'll arrive in Sheringham at 14:30 and head home at 17:00.
Maxey (our office)
West Deeping (The Red Lion)
Tallington (Main Road Bus Stop, westbound nr. Mill Lane)
Uffington (Bus Stop opp. the church)
Stamford Bus Station
Stamford (Bus Stop at the corner of East Street/Recreation Ground Road)
Stamford (Bus Stop at Berkeley Court, Ryhall Road)
Stamford (Ryhall Road Bus Stop, opp. Gwash Way)
Ryhall (A6121 Bus Stop, eastbound opp. Rutland Way)
Essendine (A6121 Bus Stop, eastbound, by the old hotel)
Carlby (A6121 Bus Stop, eastbound)
Toft (A6121 Bus Stop, eastbound)
Bourne (West Road/Beech Avenue Bus Stop)
Bourne Bus Station
Bourne (Elsea Park)
Northorpe (A15 Bus Stop, southbound)
Thurlby (A15 Bus Stop, southbound)
Baston (A15 Bus Stop, southbound)
Langtoft (A15 Bus Stop, southbound)
Deeping Towngate East (Tavern Bus Stop)
Market Deeping (corner of Godsey Lane/Thackers Way)
Deeping St. James (opp. Benedict Court, Horsegate)
Deeping St. Nicholas (Bus Stop opp. the church)
Spalding Bus Station