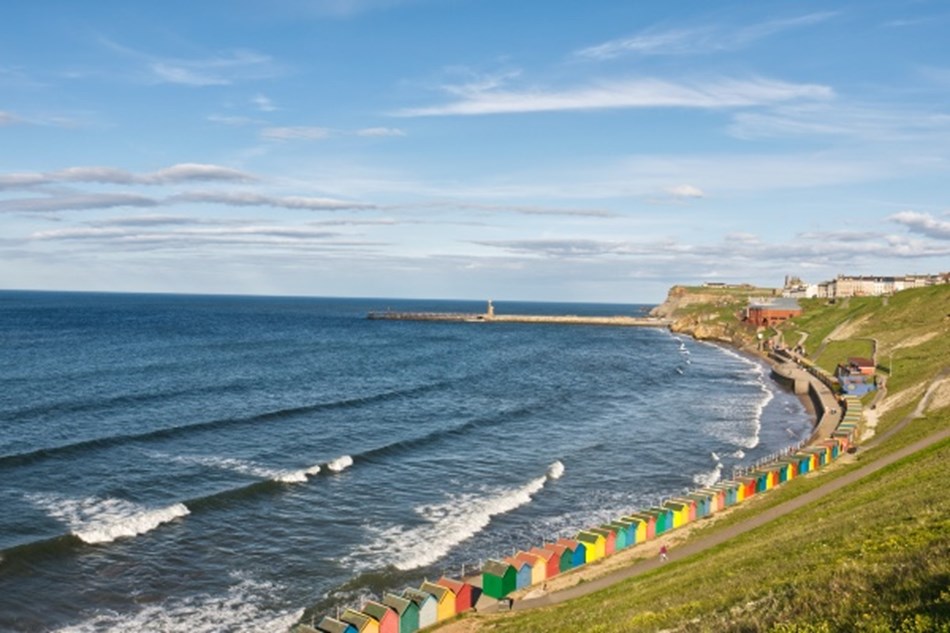 Whitby & Robin Hood's Bay
TWO-STOP TOUR
Details
Pick-up points (Route 4)
Request tickets
We'll start the day in the harbour town of Whitby, famous for its fresh fish & chips and steeped in history. Perhaps head to one of the town's many attractions to find out more about its past – The Captain Cook Memorial Museum or The Dracula Experience on the seafront. Whitby has two excellent beaches that offer the best of both worlds – West Cliff is long and sandy and Tate Hill Beach is small and secluded. For those of you feeling energetic it's worth climbing the famous 199 steps up to Whitby Abbey (EH) to explore the noble ruins that overlook the town whilst enjoying impressive views out to sea.
Then on to the picturesque fishing village of Robin Hood's Bay with its cobbled streets and twisty alleyways through which you can easily imagine the smugglers and sailors traversing many years ago. Today the vibrant village hosts a great choice of cafés, pubs and boutique shops to explore. The sandy beach is backed by steep cliffs and fronted by rock pools where you might be lucky enough to spot an ancient fossil.
There are also some stunning coastal paths leading away from both towns, with the famous Cleveland Way linking the two.
In July 2022 Whitby was awarded both a Blue Flag and Seaside Award whilst Robin Hood's Bay won a Seaside Award. Blue Flags are internationally recognised and only presented to well-managed beaches with excellent water quality, Seaside Awards are presented to England's best beaches and celebrate the quality and diversity of our coastline.
We're due to arrive in Whitby at 12:30, dropping you in a central location on Langbourne Road. At 15:00 we'll set off for Robin Hood's Bay arriving at 15:20 and stopping at Station Yard Coach Park. We'll head home at 17:30.
Please note that both resorts are quite hilly with many steps around the towns.
Entry fees may apply and pre-booking may be required at the suggested attractions. Please check with the venues before departure.
Maxey (our office)
Market Deeping (Market Place Bus Stop)
Market Deeping (Godsey Lane, opp. Thackers Way)
Deeping Towngate East (Tavern Bus Stop)
Langtoft (A15 Bus Stop, northbound)
Baston (A15 Bus Stop, northbound)
Thurlby (A15 Bus Stop, northbound)
Northorpe (A15 Bus Stop, northbound)
Bourne (Elsea Park)
Bourne Bus Station
Bourne West Road (Bus Stop opp. corner of Beech Avenue)
Toft (A6121 Bus Stop, westbound)
Carlby (A6121 Bus Stop, westbound)
Essendine (A6121 Bus Stop, westbound, by the old hotel)
Ryhall (A6121 Bus Stop, westbound, nr. Rutland Way)
Stamford (Ryhall Road Bus Stop, Gwash Way)
Stamford (opp. Berkeley Court, Ryhall Road)
Stamford (Bus Stop opp. corner of East Street/Recreation Ground Road)
Stamford Bus Station
Stamford (Danish Invader)