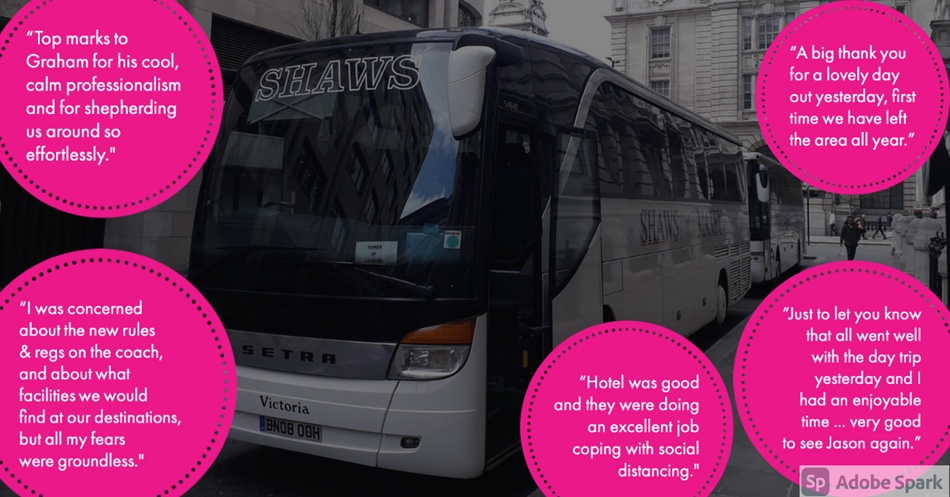 We were incredibly proud and delighted with the results of our 2019 holiday feedback forms. Our drivers were rated on their 'willingness to help', the 'quality of information' they provided, their driving 'skills and safety' and their 'punctuality and efficiency'. The average score across all 4 criteria was a fantastic 98%! Our coaches were rated on their 'comfort' and 'cleanliness', the average score across both criteria was 96%.
Thank you to everyone that took the time to complete a questionnaire and thank you to our whole team for doing such a great job!
Thank you too, for all your wonderful comments on our covid safety standards since we restarted our operations in September.