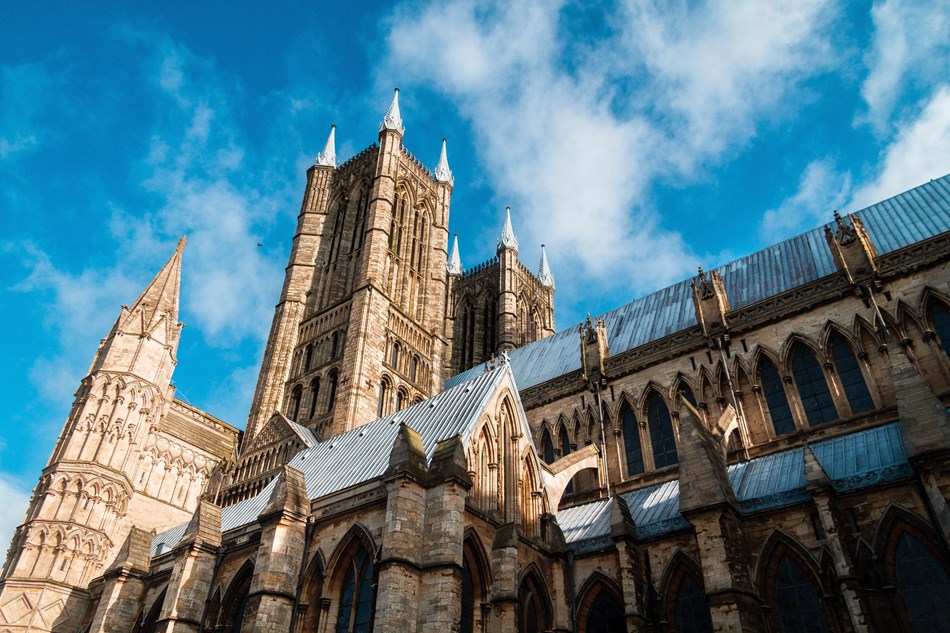 Crunchy leaves that have turned the ground to a carpet of orange, gold and red and winter warmers wrapping you in a cosy outdoor blanket! Get ready for winter with an autumnal walk through some of Lincoln's hidden spots.
Lincoln Arboretum, in the city's cultural quarter, contains beautiful gardens, lakes, fountains, bridges and a Victorian Bandstand. The park was designed in the 1870's by Edward Milner, one of the most celebrated Victorian gardeners, it is of Grade II historical importance, is voted one of Britain's Best Parks and has been Green Flag awarded for 17 years! It has its own Arboretum Café, a training kitchen run by qualified tutors passing on their knowledge to unemployed learners in the local community. Situated just off Monks Road.
You'll find John Dawber Garden in The Lawn complex of Lincoln's Cathedral Quarter, a place of tranquility that you might be surprised to find out was once the site of a mental health hospital. This secret walled garden includes a sensory area and The Moon Gate which links back to Lincoln's twin town of Tangshan "Friendship City" in China. The Moon Gate is a traditional feature of Chinese gardens, rising out of the earth, like the moon rises in the sky. Situated just off Union Road.
A bit of history for you! The area around Temple Gardens was originally a defense system for the lower Roman city of Lindum Colina and was finally established as a garden in the early nineteenth century by Joesph Moor, who built a replica of a Greek temple in the north corner. The park is home to Usher Art Gallery with interesting sculptures jutting out above the green spaces. Situated on Lindum Hill, with splendid views of the surrounding countryside.
A bit more history for you! The Viking Way is a 147-mile long walking route that stretches from the banks of The River Humber to Oakham, via Lincoln city centre. It is so named because it navigates the areas occupied by Norse invaders in the 9th century and many remains from this period have been found along the way. The route follows a path into the Cathedral grounds, down Steep Hill and High Street, then out of the city past South Common.
England's oldest inland harbor, dating back to the Romans, can be found in a picturesque area of the city at Brayford Waterfront. The old 18th century brick warehouses that once had an important trading use have been transformed in to cafés, bars and restaurants that line the water's edge pavements. Situated just a couple of minutes' walk from the High Street with great Cathedral views from the south.
We offer regular day trips to Lincoln with two central drop off points in the city. One at Saltergate (bottom of town) and one at Northgate (Cathedral quarter). Keep an eye on our Great Days Out page for new dates.