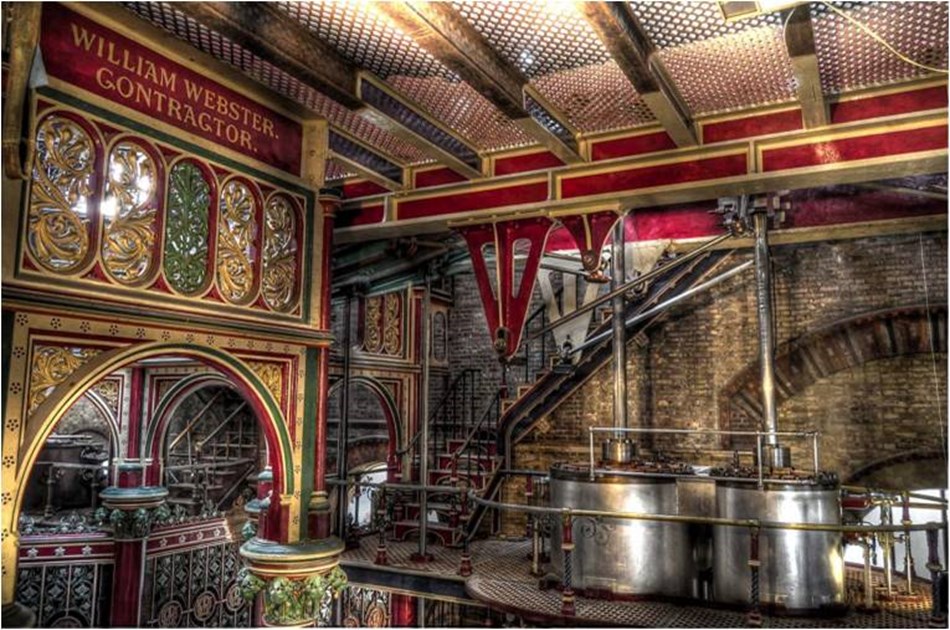 The Great Stink
Blue Badge Guide & hot drinks included
Details
Pick-up points (Route 1)
Request tickets
Two thousand years ago Romans enjoyed indoor plumbing at their villas but until 200 years ago Londoners were still throwing their chamber pot contents out of the window! In 1858 the long hot summer became 'The Great Stink' as raw sewage from the growing city emptied into the Thames, turning it into an open sewer. Something had to be done and that something was one of the most remarkable feats of civil engineering ever seen.
Spend the day learning about how Londoners used to 'spend a penny'! We'll head to the riverside, walk through a sewer, explore the quirky exhibition and tour the incredible 'Cathedral of Sewerage'!
Sir Joseph Bazalgette's Cathedral of Sewerage is one of the quirkiest visits in London! It's not open to the public so expect a safe and fascinating tour from a friendly Blue Badge Guide. 
We're due to arrive at 12:00 with a hot drink waiting for you, please bring a picnic lunch for which tables and chairs will be provided. Our two hour tour starts at 13:00 finishing with a Q&A session and another hot drink to round off the day.
Maxey (our office)
Market Deeping (Godsey Lane, at the corner of Thackers Way)
Market Deeping (The Stage)
Werrington Centre Bus Stop (Goodwin Walk)
Werrington Green (Fulbridge Road)
Paston Church Bus Stop
Bretton Centre Bus Stop
Westwood (St. Judes Church)
Peterborough Centre (TK Maxx Bus Stop, Bourges Boulevard)
Fletton Bus Stop (corner of Fletton Avenue/Fairfield Road)
Stanground (Whittlesey Road Bus Stop, opp. Tesco Extra)
Serpentine Green Hampton Bus Stop (please park close to Tesco's Click & Collect building)