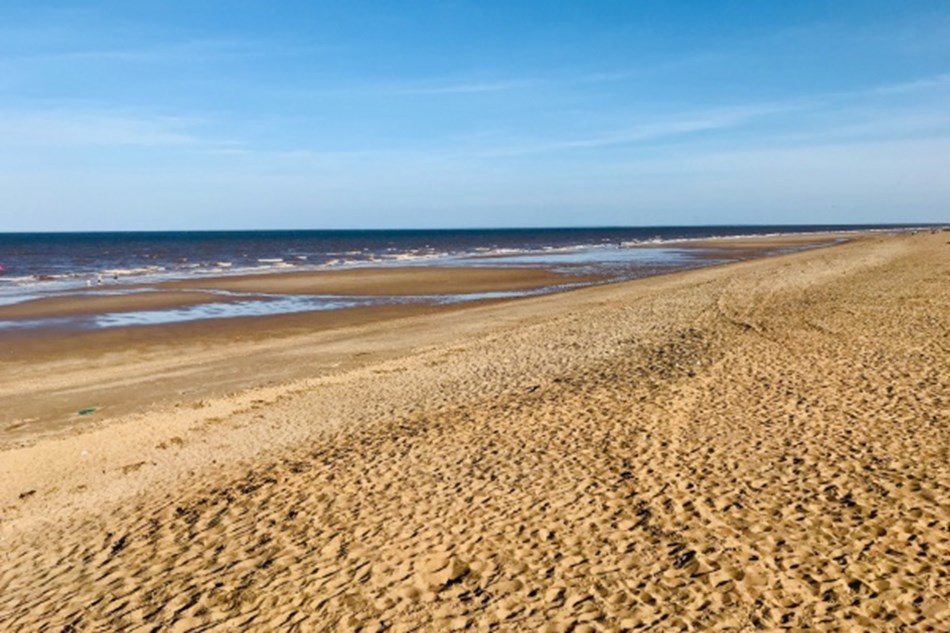 Skegness, Lincolnshire Coast
special child fare
Details
Pick-up points (Route 5)
Request tickets
The spacious, wide, golden sands offer a great spot to relax and play. It's well worth having a nostalgic walk to the end of the pier. It originally opened in 1881 at 562m long and even with storm and fire damage over the years, it still stands at an impressive 118m in length.
If you're heading in to town perhaps take a wander through Compass Gardens and Town Gardens, you'll also pass the historic clock tower, built in 1897 to celebrate Queen Victoria's Diamond Jubilee.
And of course, you'll find all the traditional attractions of the British seaside including the funfair, fish and chips, crazy golf and amusements. Skegness Aquarium opened in 2015 offering an exciting and interactive new attraction for all ages.
In July 2022 Skegness Central Beach was once again awarded Blue Flag status. Blue Flags are internationally recognised and only presented to well-managed beaches with excellent water quality.
En route we'll have a short comfort stop at Dobbies Garden Centre in Boston to stock up on your garden essentials. We're due to arrive in Skegness by 12:00 and depart 17:15 giving you a full afternoon on the coast.
Entry fees may apply and pre-booking may be required at the suggested attractions. Please check with the venues before departure.
Maxey (our office)
West Deeping (The Red Lion)
Tallington (Main Road Bus Stop, westbound nr. Mill Lane)
Uffington (Bus Stop opp. the church)
Stamford Bus Station
Stamford (Bus Stop at the corner of East Street/Recreation Ground Road)
Stamford (Bus Stop at Berkeley Court, Ryhall Road)
Stamford (Ryhall Road Bus Stop, opp. Gwash Way)
Ryhall (A6121 Bus Stop, eastbound opp. Rutland Way)
Essendine (A6121 Bus Stop, eastbound, by the old hotel)
Carlby (A6121 Bus Stop, eastbound)
Toft (A6121 Bus Stop, eastbound)
Bourne (West Road/Beech Avenue Bus Stop)
Bourne Bus Station
Bourne (Elsea Park)
Northorpe (A15 Bus Stop, southbound)
Thurlby (A15 Bus Stop, southbound)
Baston (A15 Bus Stop, southbound)
Langtoft (A15 Bus Stop, southbound)
Deeping Towngate East (Tavern Bus Stop)
Market Deeping (corner of Godsey Lane/Thackers Way)
Deeping St. James (opp. Benedict Court, Horsegate)
Deeping St. Nicholas (Bus Stop opp. the church)
Spalding Bus Station