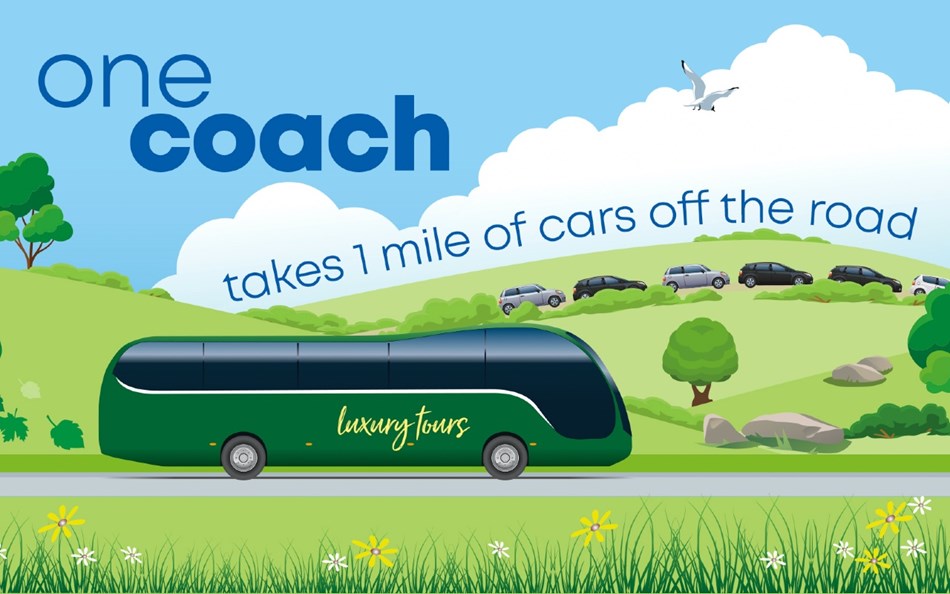 Reduced carbon emissions, cleaner air, and more inclusive communities are just a few of the benefits associated with coach transport. We're particularly proud of the inclusive relationship we have with our customers, our coach community brings people together and our drivers and passengers thrive on the company of others.
"I have made some good friends with your drivers over the years."
"I was travelling alone, I was a little anxious, but I found that your jolly driver's caring attitude to all his passengers was reassuring."
If everyone swapped one journey by car per month for one by coach instead, the benefits to the UK would be huge. There would be a billion fewer car journeys and we would reduce the UK's carbon dioxide emissions by 2 million tonnes a year! Just a 15% increase in coach passenger journeys by British people each year could lead to approximately 47 million fewer cars on the road, resulting in cleaner air and saving over a quarter of a million tonnes of carbon dioxide.
"Day trips without needing to use a car were such super events in our calender."
We offer over 35 convenient local pick-up points for our Great Days Out, the likelihood is that they'll be one within walking distance of your home – check out all our routes and see which one(s) will work for you. Our Holidays take you from the East of England all across the UK covering everywhere from the Scottish Highlands to the tip of Cornwall, once we're at our destination we'll take you to explore the local area, utilising some of the most relaxing and environmentally friendly ways to travel throughout - roam, sail and rail.
We're proud to offer convenient, welcoming and safe travel solutions that help to contribute to net-zero goals.
Celebrate #CarFreeDay by booking a trip with us, we hope to see you soon.