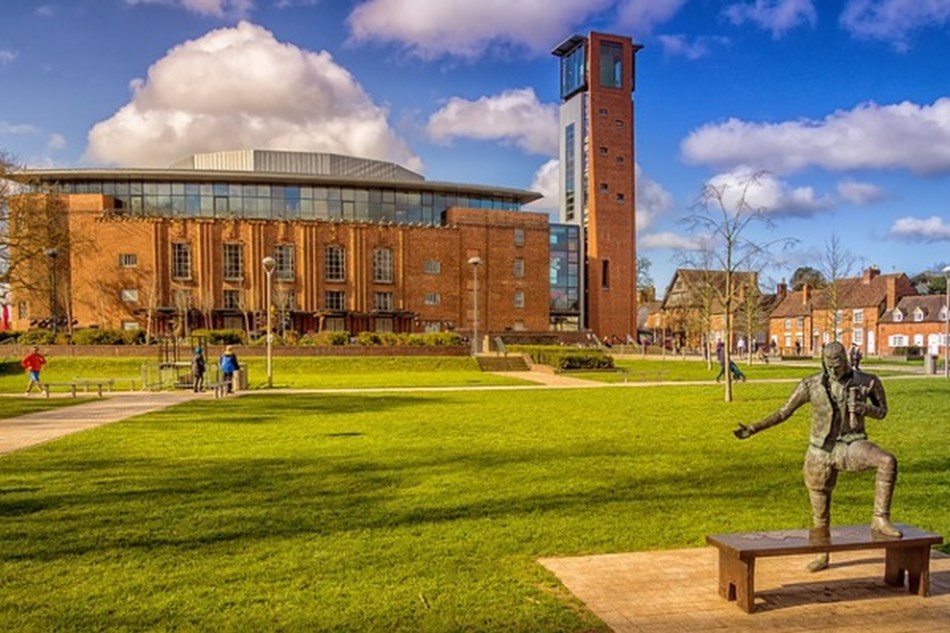 Stratford-Upon-Avon
Self-guided walks
Details
Pick-up points (Route 1b)
Request tickets
This tour has been and gone, but don't worry, we've got lots more Great Days Out to choose from.
"I like this place and could willingly waste my time in it". Spend a day exploring the birthplace of Shakespeare, England's most famous playwright, actor and poet!
This delightful riverside town has so much to offer, perhaps start by getting your bearings with an open-top bus tour around the Shakespeare sites. Shakespeare's Birthplace is a fascinating attraction that explores his 16th century childhood home, combine this with a visit to Anne Hathaway's Cottage and Shakespeare's New Place and you'll get a wonderful insight into the life of the world's greatest storyteller!
A cruise along the River Avon is a wonderful way to pass the time, join a guided river boat and you'll learn all about the town's role in the busy waterways of the industrial revolution. Perhaps download a free Walking Guide from Visit Stratford-Upon-Avon and choose between their self guided River Walk or an Historic Walk to find out more about this ancient market town.
There's great shopping, everything from high street brands to local independents, you'll also find a great choice of quirky cafés and restaurants for a bite to eat or a refreshing drink.
We're due to arrive at 11:30 and depart at 16:30, we'll drop you at the Riverside Coach Park so you'll be in a central location ready to start your day.
Entry fees may apply and pre-booking may be required at the suggested attractions. Please check with the venues before departure.
Maxey (our office)
Market Deeping (Godsey Lane, at the corner of Thackers Way)
Market Deeping (The Stage)
Werrington Centre Bus Stop (Goodwin Walk)
Werrington Green (Fulbridge Road)
Paston Church Bus Stop
Bretton Centre Bus Stop
Westwood (St. Judes Church)
Peterborough Centre (TK Maxx Bus Stop, Bourges Boulevard)
Fletton Bus Stop (corner of Fletton Avenue/Fairfield Road)
Stanground (Whittlesey Road Bus Stop, opp. Tesco Extra)
Serpentine Green Hampton Bus Stop (please park close to Tesco's Click & Collect building)
Peterborough Extra Services
Warmington Bus Stop (A605)