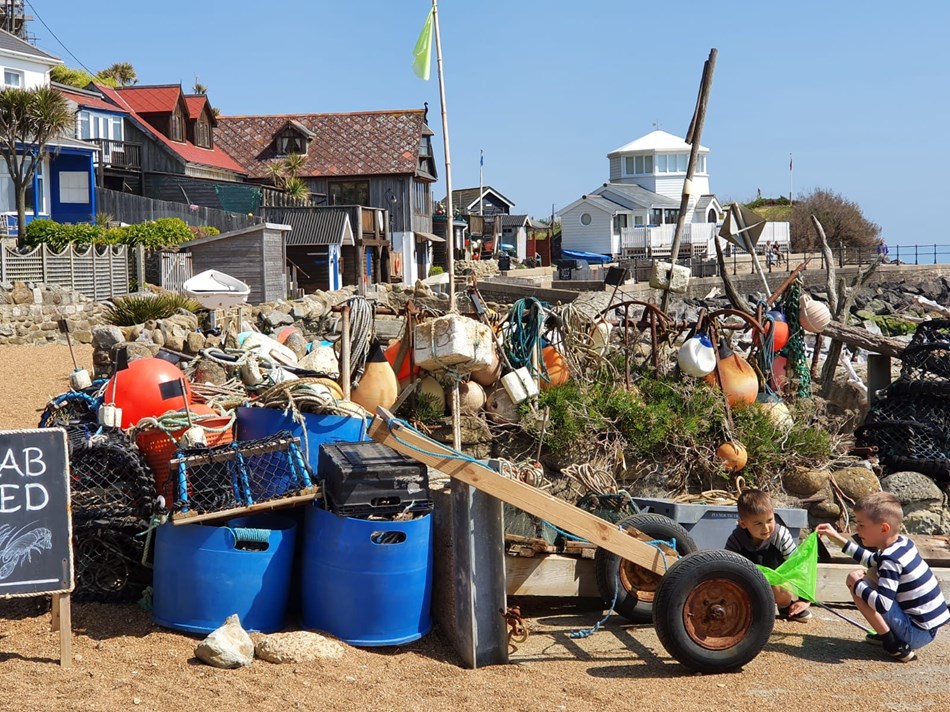 I haven't been to the Isle Of Wight since my parents, Richard and Carol Shaw, took me over 25 years ago. The only thing I really remember is the excitement of the ferry and a photo taken underneath the giant that stands proudly outside Black Gang Chine. Well, I'm now 35 and I'm not embarrassed to say the buzz of the ferry hasn't faded, and the views from The Solent have only got more memorable. We may have only been 7 miles from the mainland, and able to see Bournemouth and Portsmouth from parts of the island, but, we felt a million miles away.
This was a family holiday, with two young boys, so whilst we didn't visit all of the wonderful places we feature in our breaks, I have no doubt they would have loved it. All the locations we stopped at felt friendly and safe, and that includes the ferry journey. We visited The Needles where the calm blue seas next to the bright white cliffs looked idyllic, the island cows trooping along the cliff edge just topped it off. We braved the narrow scenic steps down to Steephill Cove (pictured), which is just underneath Ventnor Botanic Garden, it is a stunning spot that felt very Mediterranean in the afternoon sun. It's easy to understand how the microclimate of the Botanic Gardens allows for such subtropical plants to flourish. We took a sneak peek in to the gardens from the car park which looked exotic, colourful and tranquil.
There are scenic walking routes all over the Isle of Wight making it very easy to get out and enjoy the fresh island air. The trails we found were wonderful and covered a variety of terrains, everything from rugged cliff tops with steep climbs to unhurried green meadows with clear peaceful streams. Over half the island is designated as an Area of Outstanding Natural Beauty, so of course, we took the scenic route everywhere we went. The endless rolling green hills between which you can catch glimpses of the sea makes the island feel like a very different location to anywhere else in England.
On our July and November breaks, we'll call at Alum Bay with wonderful views of The Needles and we've arranged a 'AONB round-the-island tour' for these dates too. In July we'll also visit Ventnor Botanic Garden. The hospitality during our stay on the island was second to none and we have no doubt that you'll receive a particularly warm welcome during our Christmas break in December.
PS. Did you spot a potential fifth generation of Shaws hiding amongst the traditional fishing equipment at Steephill Cove?