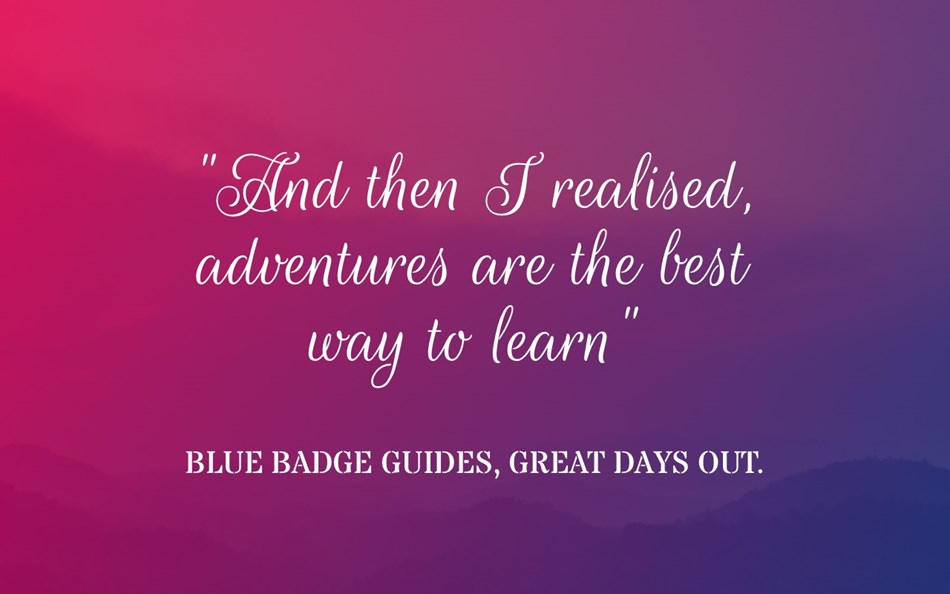 According to Edgar Dale's Cone of Experience we remember just 20% of what we hear, 30% of what we see but 50% of what we see and hear! Swat up on some quick facts here and learn more on our Blue Badge days out where you'll have plenty of free time to explore for yourself too.
~ From the mid 1700's to early 1800's a series of Martello towers were built along the Essex, Sussex and Suffolk coastline to defend England against a possible French invasion. Thankfully their effectiveness was never tested but they did prove useful in deterring smugglers and were reused as anti-aircraft firing platforms during WWII.
~ Essex is home to eight Roding villages, the largest group of dwellings in the country to bear a common name. They originate from a Saxon invasion led by the Hrodingas in the sixth century.
~ Dunwich village, on the Suffolk coast, is known as 'the lost city of England'. At its peak in the 11th Century it was one of the largest towns in England but a succession of raging storms means that it's now largely below the sea. Underwater finds include four churches, a possible toll house and numerous shipwrecks.
~ You won't find a more glamourous sewerage station than Sir Joseph Bazalgettes's Cathedral of Sewage in SE London! It's construction was necessary to assist with the eradication of cholera epidemics and to stop a repeat of The Great Stink of 1858!
"The world is a book, and those who do not travel read only a page." Saint Augustine. Join us this year on a fascinating day out with our Blue Badge partners at City and Village Tours.