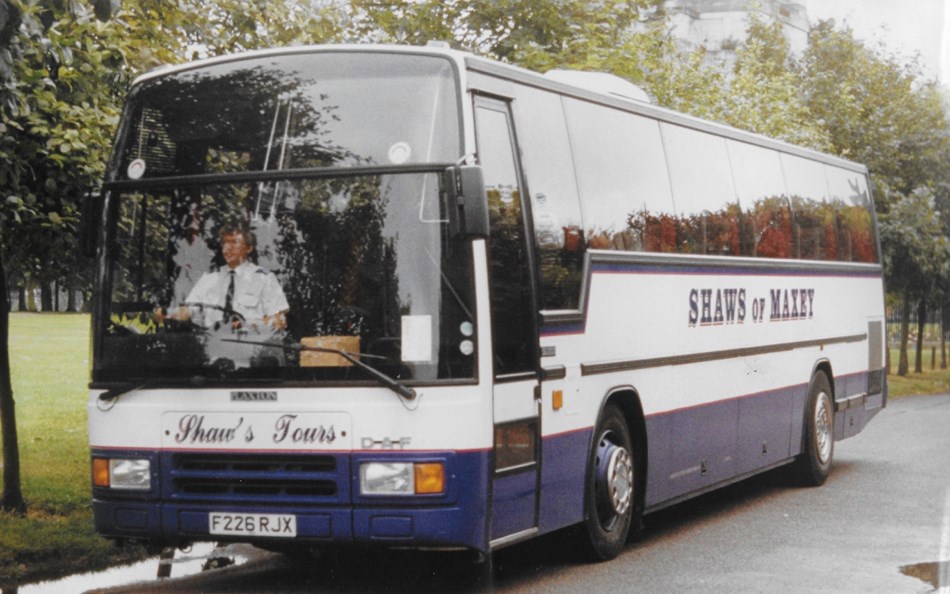 Father and son, Les and Darren Staniforth, undertook their first joint venture this week, taking a coach load of eager passengers up to RHS Bridgewater. Not only was it our first 'Team Staniforth' day trip but it was our first visit to RHS Bridgwater, which opened to rave reviews in May this year. They obviously make a great combination as we received several calls from customers to say how much they'd enjoyed the trip, despite the rainy weather.
Together they've clocked up an impressive 47 years' behind the wheel for Shaws, we celebrate our centenary in 2022 so between them they've been with the company for almost half of our operational years! Although Darren has only been driving with us since 2018 he's been very involved with the company from a young age, he even joined his Dad on a week away in Kent during the 80's when we provided travel for the Boys Brigade!
A huge thank you to them both for their commitment to Shaws, we hope that one day Darren will follow in his fathers footsteps and celebrate his 40th anniversary with the company too! Roll on your next adventure!
Sorry Les – but we just had to dig out this old photo to mark the occasion.
We've got lots more RHS visits coming up, take a look at these... Visit RHS Rosemoor Gardens as we go Coast to Coast in Devon, visit RHS Wisley and the new RHS Hilltop as we explore England's Southern Shores & Gardens, add on RHS Harlow Carr Garden during our 4* stay in Harrogate or celebrate the 108th year of RHS Chelsea Flower Show which will be held in autumn for the very first time!